Martin Scorsese has backed a petition against the jailing of the prominent Iranian movie director Saeed Roustaee for screening a film at the Cannes film festival.
Scorsese, the Oscar-winning director of Taxi Driver and Goodfellas, reposted a campaign launched by his daughter Francesca this week after news of Roustaee's prison sentence emerged.
"Please sign this petition to bring justice to Saeed," Scorsese wrote on Instagram.
Roustaee, 34, was sentenced to six months' prison for the screening of his film Leila's Brothers at the Cannes festival last year, Iranian media reported on Tuesday.
The film, which recounts the economic struggles of a family in Tehran, is banned in Iran.
Roustaee and the movie's producer, Javad Noruzbegi, were found guilty of "contributing to propaganda of the opposition against the Islamic system", Iranian reformist daily newspaper Etemad said.
The sentence includes a ban on working for five years.
The film-makers will only serve about nine days in prison, while the remainder "will be suspended over five years", according to Etemad, which added the verdict could be appealed.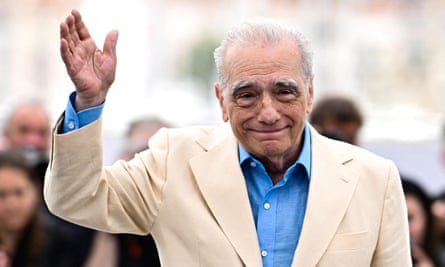 In her petition Francesca Scorsese, an actor and director, wrote: "We now have less than 20 DAYS to help garner enough attention to appeal [against] his sentence."
She urged supporters to sign so that Roustaee "can continue to be a force of good in the world".
The petition was two-thirds of the way to reaching its 15,000-signature target on Thursday.
The movie Leila's Brothers won the International Federation of Film Critics award at Cannes last year.
Official Iranian media has said the film "broke the rules by being entered at international film festivals without authorisation", and that the director refused to "correct" it as requested by the culture ministry.
Cannes festival organisers this week denounced "a serious violation of free speech for Iranian artists, film-makers, producers and technicians".
Iran has long had a thriving cinema scene, with figures such as Jafar Panahi and Asghar Farhadi scooping awards around the world.
Roustaee has gained international renown since the 2019 release of his film Just 6.5, an uncompromising look at Iran's drug problem and the brutal, and fruitless, police response.